The Atis from Leong, Cabatuan and Lanit, Jaro settlement areas did not only entertain but educate the crowd in their cultural presentation during the outcome-based education (OBE) learning activity of the Literature class held at the Multi-purpose Covered Gym on February 14.
Tribu TLOD (Tribal Leong Organization Development) from Cabatuan, Iloilo entertained the students and faculty through the display of their rich cultural heritage. A vocal solo in indigenous Ati language gained tremendous applause from the audience as the native did good not only in singing but also in beatboxing. TLOD shared their culture in a tribal dance depicting their nomadic lifestyle- hunting, mat weaving, broom-making and other native way of life of an Ati. The spears, bow and arrow and other native ornaments used by the Atis were a good learning tools for the students.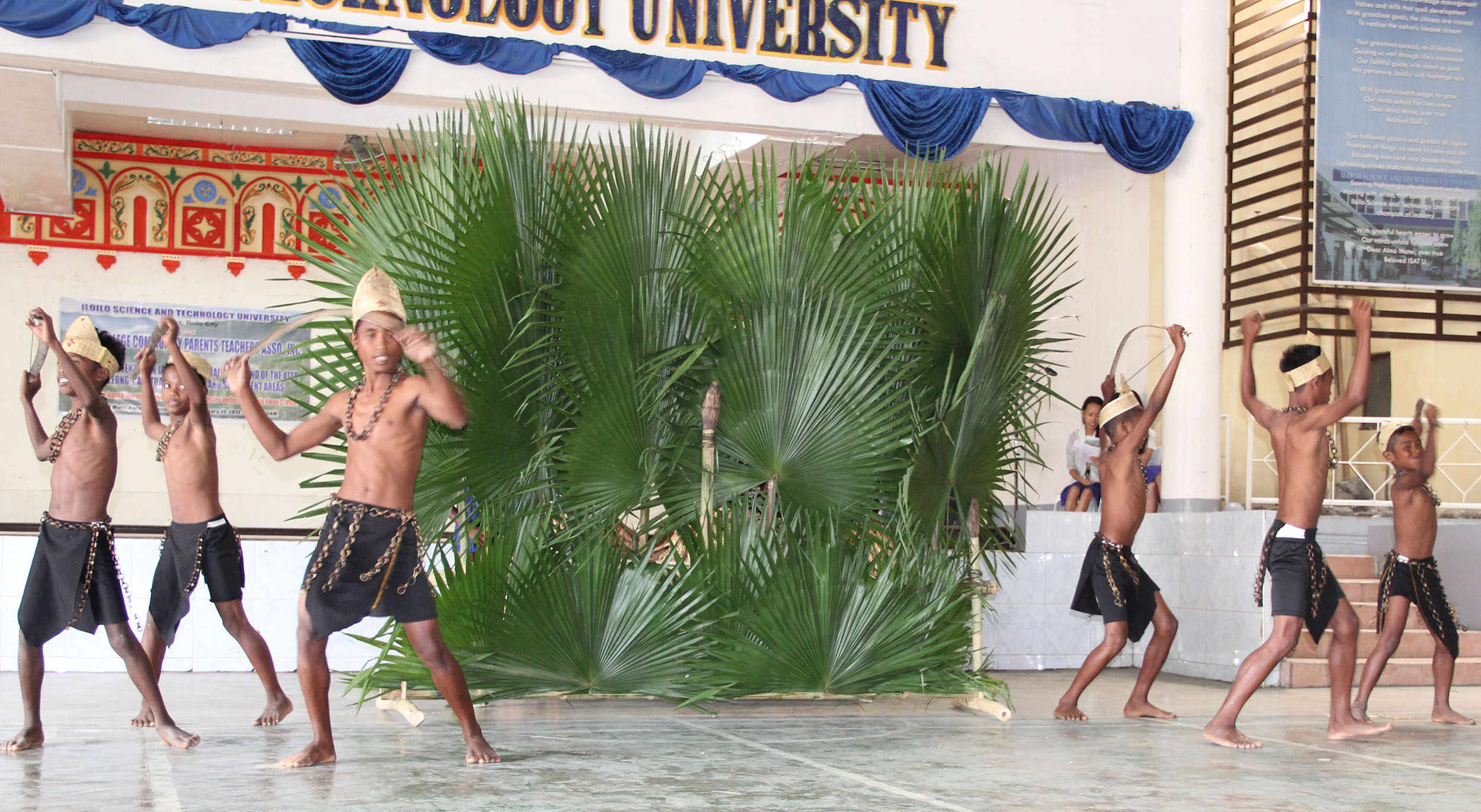 Ati Tribe Mission, Inc. and Tribu Buntatalanit from Lanit, Jaro portrayed some historical events and cultural assimilation in their presentation. The group rendered a choral presentation and a vocal solo in indigenous language featuring the Purchase of Panay. The tribal street dancing by Tribu Buntatalanit portrayed the Ati culture in the modern world. Tribu Buntatalanit was a participant in the 2017 Dinagyang Festival.
For its part, ISAT U Cultural Group presented various cultural dance and musical numbers.
Prof. Maria Elena C. Villa, Literature teacher, said that the objectives of the activity were to enhance the teaching-learning strategy to meet the outcome-based learning; to make the students appreciate and be aware of the cultural characteristics of the Atis; to bring ISAT U closer to the Atis through the students and university officials; to make the Atis feel the beauty of being in a learning institutions and make them see the importance of education, and to make the students feel the culture of the Atis.
As part of the activity, the students initiated a gift giving activity to 50 Ati families who received slippers, used clothing and grocery items.