It all started with just a simple coffee session one chilly morning of December when the idea of organizing a biking group started brewing and came about in the year 2018.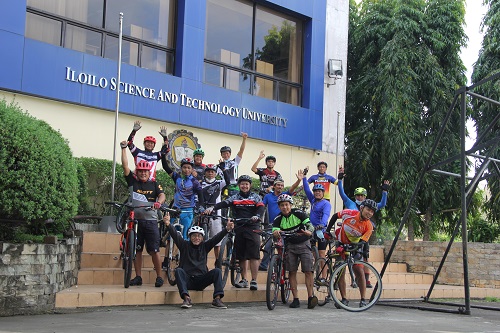 Back in 2015, there's already an existing bike group but it was not that visible yet and some members are in-active and not connected with the University anymore until after that informal meeting over a cup of steaming brewed coffee.
"It was just a very casual morning when we decided to go to a local coffee shop and hang out for a while since it was a Saturday and most of us does not go to work on that day. Out of the blue, we all agreed to regularize our bonding through biking and even invited our family members and friends to try out this kind of outdoor adventure since Iloilo is known to be the biking capital of the country" Engr. Zumel Cadenas shared their humble beginnings.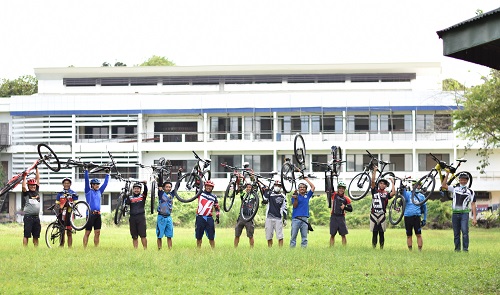 For over three years now the ISAT U bikers is continuously growing, expanding and welcoming new potential members who's up for an outdoor adventure and those who are into taking the road less travelled. In fact, they have over 60 members now and the different colleges in the University is organizing also their own small biking group from beginners to advanced riders and whenever they hear the call for adventure, they simply meet and join the other groups.
"We are actually bringing our family members during our rides and even my wife is my co-rider. This is actually our form of bonding and de-stressing especially in this time of pandemic. If we will just dwell on the negativities of everything that is happening around, our well-being is at stake.  That's the main reason why we make it a point to go out of town for a ride every weekend, Dr. Rene Celda shared. Dr. Celda is one of the men behind this ISAT U bikers and currently he is the dean of the College of Industrial Technology.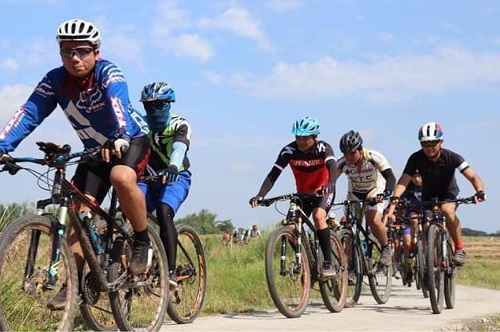 "Actually, this activity does not only help us in maintaining our physical well-being but this is more on strengthening our bond of friendship outside of our work assignments. Sometimes during our ride, tires and breaks have the tendencies to break and mal-function and as a co-rider you have the responsibility to help each other, it is part of our mutual understanding actually…" shared Dr. Pablo Nierva, Jr.
In the future, the group looks forward to organizing a fun ride showing that ISATU is not just everything about aiming of becoming a leading science and technology University in Asia but rather an Institution where relationships, mental health and well-being is nurtured and fostered above all.