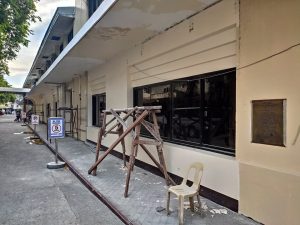 The Iloilo Science and Technology University – Lapaz Campus has four (4) ongoing major projects being rehabilitated and constructed to cater the different growing needs of its stakeholders. Now, that the university is gearing towards limited face-to-face mode of learning the said constructions will mutually benefit not just the administration but most especially the students.
Rehabilitation of the Civil Technology Building. This three-storey building is already 53.13% completed and this will cater all civil technology and civil engineering courses in the conduct of lecture and laboratory classes. This will also provide the faculty, students, and all stakeholders with conducive and safe civil technology building to enhance the teaching learning process in conducting academic activities particularly for civil technology and civil engineering courses. With the construction of the new building, the faculty can deliver quality and efficient instruction that will expose the student in scientific and technological education.
Rehabilitation of the L-building. Currently, this four-storey building is 78.47% completed. This will then cater the conduct of lecture and laboratory classes of HRT students. Also, this will provide students with a more conducive and safe classrooms and learning space for knowledge and skills development.
Rehabilitation of the ground floor administration building.  The major rehabilitation is currently 73.48% completed.  The President's office together with the office of the board secretary will be relocated in this area. The renovation also includes the office of the cashier, accounting and finance. In addition to such offices, there will be a board room with lounge area and a President's function room. The façade and entrance of the University is included in the said project.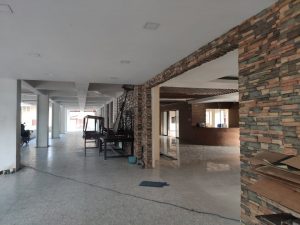 Construction of the University four-story library.  This building is already 93.47% completed and it will provide more space and conducive place for students to study, do research and engage in academic investigations and learning through books and internet.
With all these on-going developments in the main campus, the students will now have something to look forward to when they come back to the university for the conduct of the limited face-to-face classes after two years of online modality of learning.