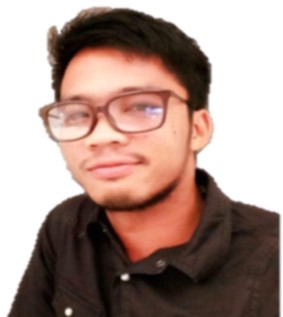 A Bachelor of Science in Architecture graduate landed in the 10th place of the Professional Regulations Commission Special Professional Licensure Examination (SPLE) for Architects in August 2018.
Armando Titular Tayoba II is an addition to the long list of achievers ISAT U produced. With 80. 30 % rating, he belonged to the cream of the crop among the 326 examinees.
He graduated on 2013 and was the first to receive the Magna Cum Laude honors for the BS in Architecture program.
After graduation he ventured to the Middle East to support his family before taking the licensure examination.
He decided to take the SPLE at Qatar. The examination was also conducted in Abu Dhabi, United Arab Emirates; Al-Khobar, Jeddah and Riyadh, Kingdom of Saudi Arabia; Bahrain; Kuwait; Oman and in Singapore .
In his social media post he never forgot ISAT U for their achievement:
 "We will be forever blessed for this milestone achievement! Thank you so much ISAT U FAMILY esp to CEA-     ARCHITECTURE DEPARTMENT. Without our great mentors and educators we will be no longer in our shoes today. The learnings you taught us will be here forever in our hearts, the experiences you've shared with us will be a lifetime treasure. Congratulations ISAT University and to new architects! Let us continue to inspire the aspirants in our profession by our faith, love in our chosen career, and by our experiences in every battles in life. Cheers architects!. Cheers ISAT U!."
Three other ISAT U alumni also passed the examination. Arch. Esther Sol Antopina, Gaudy Rafante and Elmo Palma, Jr. joined Tayoba in this feat.
This year, ISAT U produced 17 Electronics Engineers, 20 architects, 22 mechanical engineers and a whooping 100% performance for 38 electrical engineers.
Three Architecture alumni also won major awards in Metrobank Arts and Design Excellence (MADE) 2018 competition.