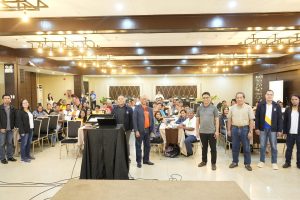 The Iloilo Science and Technology University (ISAT U) concluded its pre-testing of modules for the Barangay Newly Elected Officials Basic Orientation Course at the Eon Centennial Waterworld Resort Hotel, Jaro, Iloilo City.
The pre-testing was conducted in three stages. The first one was held on October 19 – 20 at the HRT Service Hotel with personnel from the DILG VI and the Local Government Academy (LGA) serving as participants. The 2nd and 3rd stages were held at the Eon Centennial Hotel with barangay officials categorized as rural, urban, and large groups joining as participants on October 25 – 28, 2023.
ISAT U was tapped by the DILG VI and LGA to help develop modules covering the topics on the 2023 BNEO Framework Orientation, Salient Features of Republic 7160, Barangay Development Planning, Barangay Budget Process, Barangay Based Institutions and Volunteerism, and Public Ethics and Accountability. The development of modules and training are part of the activities under the 2023 BNEO Framework, intended to capacitate new barangay officials in the performance of their duties and functions.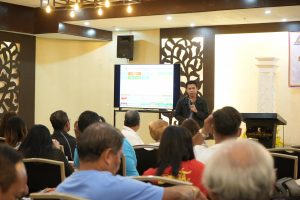 DILG VI Division Chief, Christian Nagaynay emphasized the value of the participants' inputs during the activity as these will be used to further enhance the module in preparation for its eventual national rollout. Dr. Marlon Ladia, LGOO V, presented the new 2023 BNEO Framework to the participants and highlighted the importance of knowing what to do during the first one hundred days of being a public servant.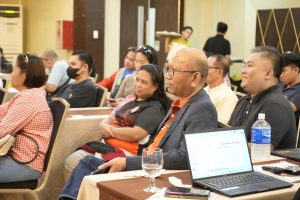 ISAT U President Dr. Gabriel M. Salistre, Jr. reiterated the commitment of the University to help barangay officials in their governance and administration as the frontline in the delivery of basic services to the people. "The Barangay is the most critical frontline unit that translates national policies into tangible community impact. Hence, it is imperative that you are empowered with the requisite knowledge and skills to serve your constituents effectively and dutifully" said Dr. Salistre.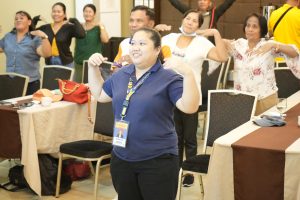 The University is set to deliver the complete set of modules including a slide deck, training plan, session and activity plan, and the suggested rollout strategies as part of its commitment.