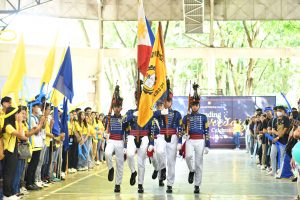 Iloilo Science and Technology University (ISAT U) marked a momentous occasion as it celebrated its 118th Founding Anniversary with a three-day series of events and activities, commemorating its rich history and celebrating its remarkable achievements.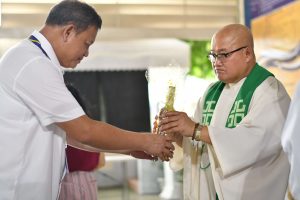 The celebration began with a Thanksgiving mass held at the Multi-Purpose Educational Center on September 6, 2023. Most Rev. Msgr. Meliton Oso delivered an inspiring message, urging everyone to use their knowledge, wealth, fame, skills, and positions to benefit society and make a positive impact.
"When we seek knowledge, wealth, fame, skills or even positions, let's think of how we can use it to benefit people and society at large," said Most Rev. Msgr. Meliton Oso.
Prior the opening program, a parade around the campus was also done on September 7, 2023 which was followed by a captivating cultural presentation by the ISAT U Performing Arts group.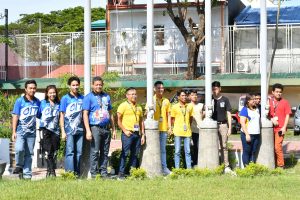 While, a showcase of students' intellectual prowess was never omitted by providing them a platform to compete in a challenging academic competition through the academic quiz bowl. 
Moreover, an open house exhibit featuring different Colleges and Departments' products, remained a radiant reflection of ISATU's dedication to fostering talent, embracing diversity, and pushing the boundaries of creative expression.
The founding anniversary celebration continued with robotics display, all running concurrently with professional lectures and student activities.
On the second day, ISAT U hosted "Isat U Blood Olympic 2023: Dugo Mo, Buhay Ko." organized by the ISAT U College Red Cross Youth and Extension Services Division in partnership with the Student Republic, Alumni Association, and ISAT U Faculty and Employees Federation Inc.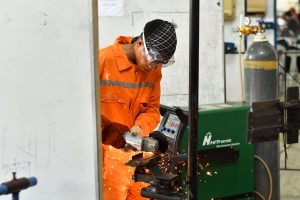 The celebration also featured the thrilling Skills Olympics, showcasing the exceptional talents and skills of the Tradeans.
Furthermore, a testimonial dinner was hosted, where retirees were honored for their dedicated service and loyalty awardees were recognized for their longstanding commitment to ISAT U. This special occasion provided a platform to express gratitude for the invaluable contributions of those who have made a lasting impact on the institution's journey.
The University also celebrated Alumni Day with a job fair held at the AVR N Building on the third day.  The event capped with the awarding of winners for the open house exhibit.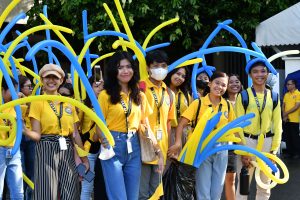 The founding anniversary served as a constant reminder of the commitment and resilience of ISAT U's leaders, administrators, faculty, students, alumni, employees, and stakeholders, who have steadfastly supported the institution through a journey marked by both challenges and triumphs.
As ISAT U celebrated its 118th year, it not only reflected on its illustrious past but also looked forward to a future filled with innovation, community engagement, and continued excellence in science and technology education.