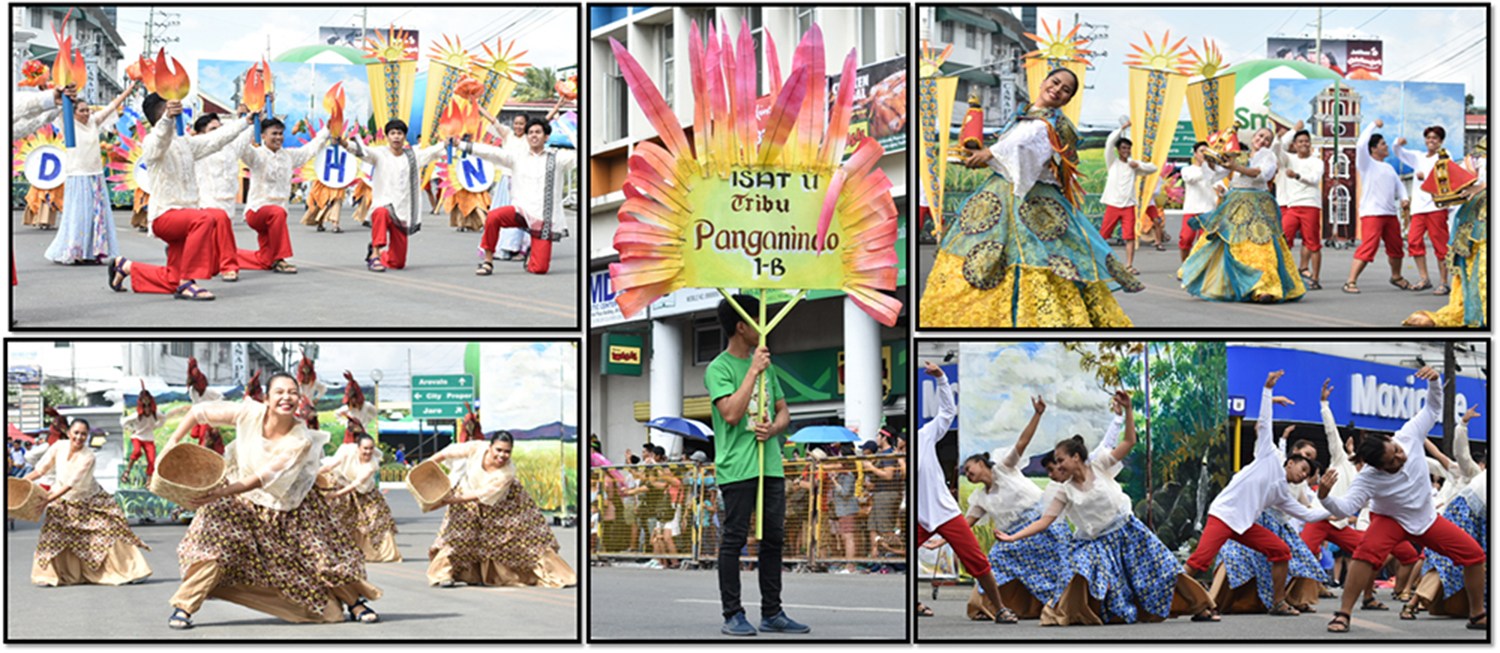 As part of its extension services and community engagement, the University participated in the different activities of the world renowned Dinagyang Festival on January 26 and 27, 2019.  Tribu Panganinao,  the ISAT U tribe for the festival, wowed the crowd as it portrayed the Ilonggo way of life in dances and cultural presentation during the Kasadyahan street parade. The ISAT U performers joined as a non-competing group to give additional color to the celebration and to entertain the guests.
In its commitment to social responsibility, the University through the Extension Services Division also joined the Dinagyang Blood Olympics. It is a project to generate blood donations for the Philippine National Red Cross. The students, faculty and staff donated 23 bags of blood.
Dinagyang is also an avenue of learning for Bachelor of Science in Hotel and Restaurant Technology (BSHRT) and Bachelor of Science in Fashion Design and Merchandising (BSFDM) students. The BSHRT students served as ushers and usherettes in the Miss Dinagyang Beauty Pageant while the BSFDM students displayed their creations in pageant's gala fashion show.