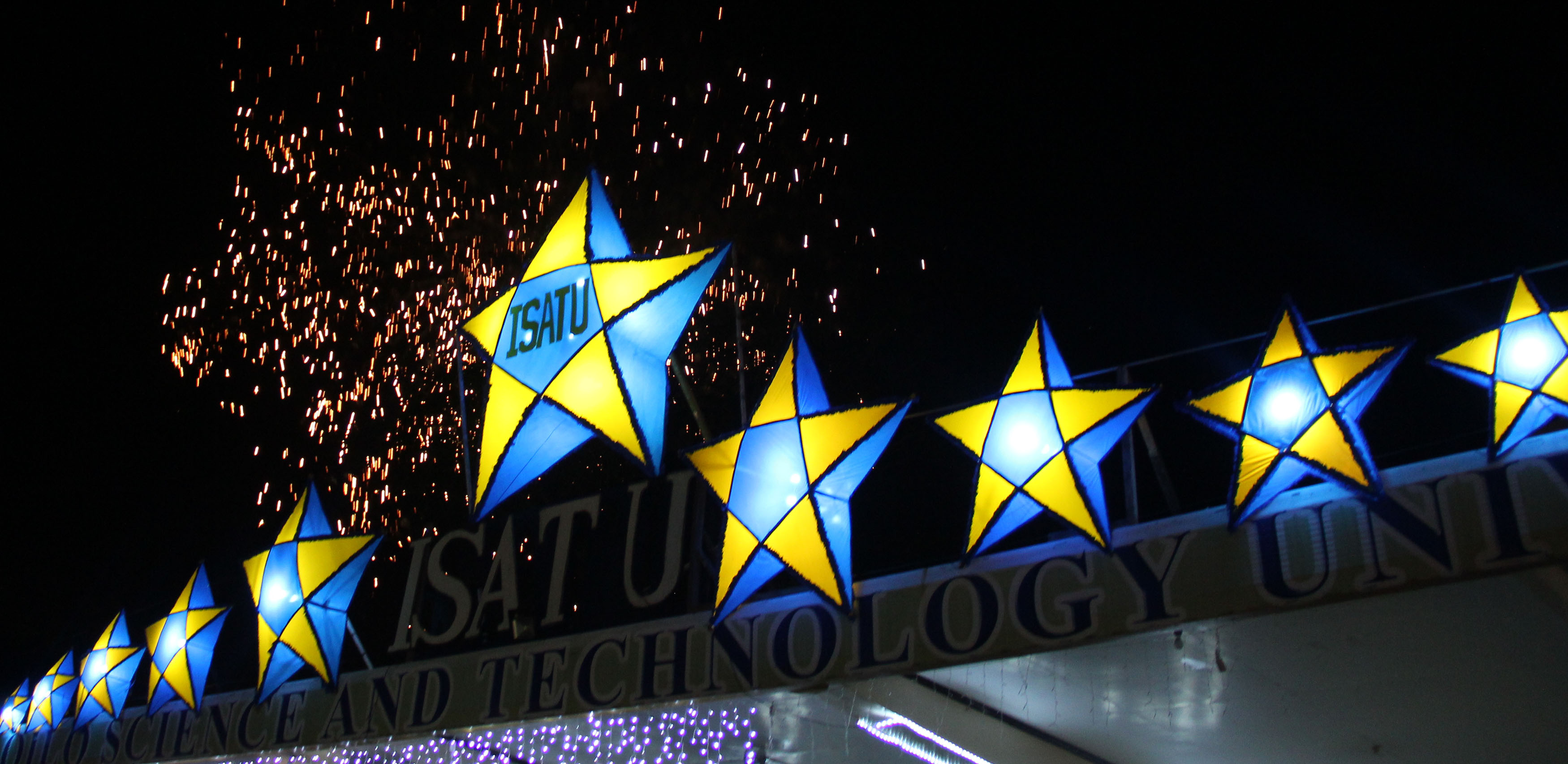 In the middle of a dark ISAT U football field, Dr. Raul F. Muyong was joined by the students, faculty and administrative staff   in the countdown for the switching on of the Pasiga Dos Mil Dyes y Sais. Out of the darkness and under a colorful display of fireworks, emerged a line of huge, shining blue and gold stars neatly arranged on top of the grandstand.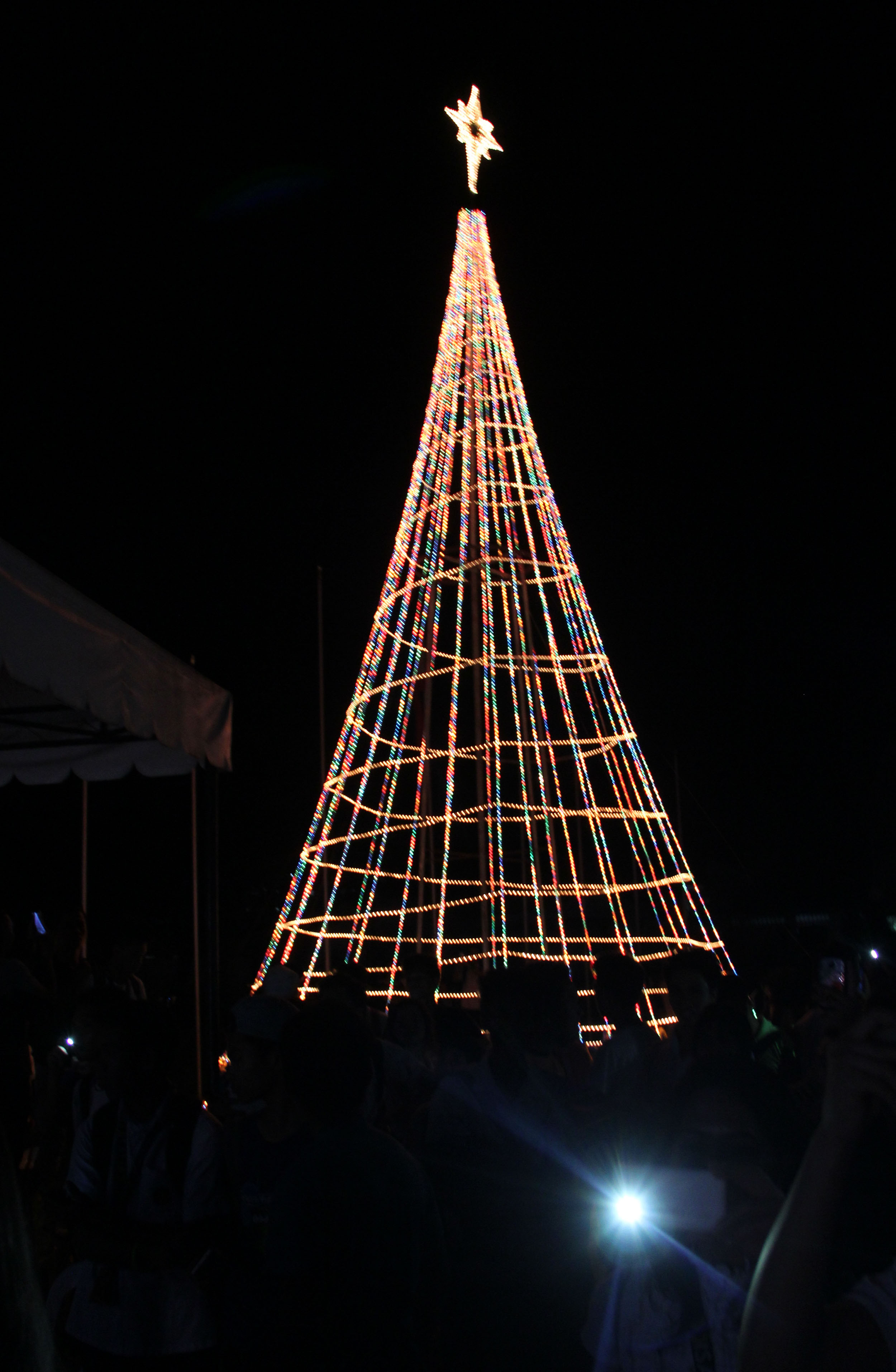 The 10-meter giant Christmas Tree wowed the crowed and the colorful burst of lights around the ISAT U campus were simultaneously switched on to the delight of the academic community who stayed late to witness the Pasiga Dos Mil Dyes y Sais. Pasiga which means to light up, changed the homogeneously colored corridors into a multi-colored pathways peppered with dancing, colorful lights that add warmth to the yuletide season.
The switching of the lights at 6:00 in the evening of December 5 was full of fun, symbolism and meaning. It is the second year that the Student Republic organized the Pasiga coinciding with the school celebrating its second Christmas as a university. While waiting for the darkness to come, the students had a great time in competing for the best "hugot" lines and were entertained by different presentations. They also grabbed the chance to sing a song for ISAT U President Dr. Raul F. Muyong as an advance birthday greetings. In his message, Dr. Muyong, underlined the importance of education stressing that the lights that shine in the dark represent the education each student needs in facing the future.
At first glance, it is highly unrecognizable that most of the lanterns were made of recyclable materials. Students from different colleges display their ingenuity and vies to win the Most Recyclable Materials award in using plastic cups, reusable spoons, empty plastic bottles, used cardboard and other materials in making parols and decors.
The reindeer designs at the New Site, the plastic cup chandeliers hanging at the canopy of the administration building, the assorted recycled and ingenious lanterns, the decorated pine trees and the well-embellished and decorated corners assigned to the four colleges are all entries for the Most Attractive Area and People's Choice Awards.
Though best entries will be chosen but no cash prizes will be given to the winners. Pasiga Dos Mil Dies y Sais is focused on the idea to bring more color and brightness to the Christmas Season and giving chance for the students to display their artistry as well.
In consonance to the theme, 'A Thousand Lights Unite", Dr. Raul F. Muyong encouraged everyone to unite in making ISAT U soar to greatness.
______________________________
See more photos: