September 8, 2016
     The fifth day of the foundation anniversary is a day of glamour and beauty. The much awaited Search for Mr. and Miss ISAT U 2016 came and the covered gym was crowded by  students and off-campus visitors eager to witness the display of charm, composure, wit and talents of the contestants.
 Miss Lynie Rose Rodriquez of the College of Arts and Sciences (CAS) and the College of Industrial Technology (CIT) bet Mr. Don Dave Dedios were crowned as Miss and Mr. ISAT U 2016, respectively. Miss Rodriquez also romped away with the Best Production and Best in Regional Attire awards. Mr. Dedios, on the other hand,  bagged the Best in Production, Best in Regional Attire, Best in Swimwear and Mr. Photogenic awards.
       Miss Lorraine Grace Tormon of the College of Education (COE) was the First Runner-up and was also adjudged Best in Interview. Miss Gryzvelle Bernabe of the College of Engineering and Architecture (CEA) was declared as Second Runner-Up and the Miss Photogenic.
       The First and Second Runners-up for Mr. ISAT U were Mr. Rodney Madera (COE) and Mr. Andy Josh Sondia of the CAS. Mr. Sondia also took the Best in Interview award.
       Miss Dumangas Campus Julie Ann Kristine Sandoval and Mr. CEA Aproniano Acuna III were adjudged as the Miss and Mr. Congeniality.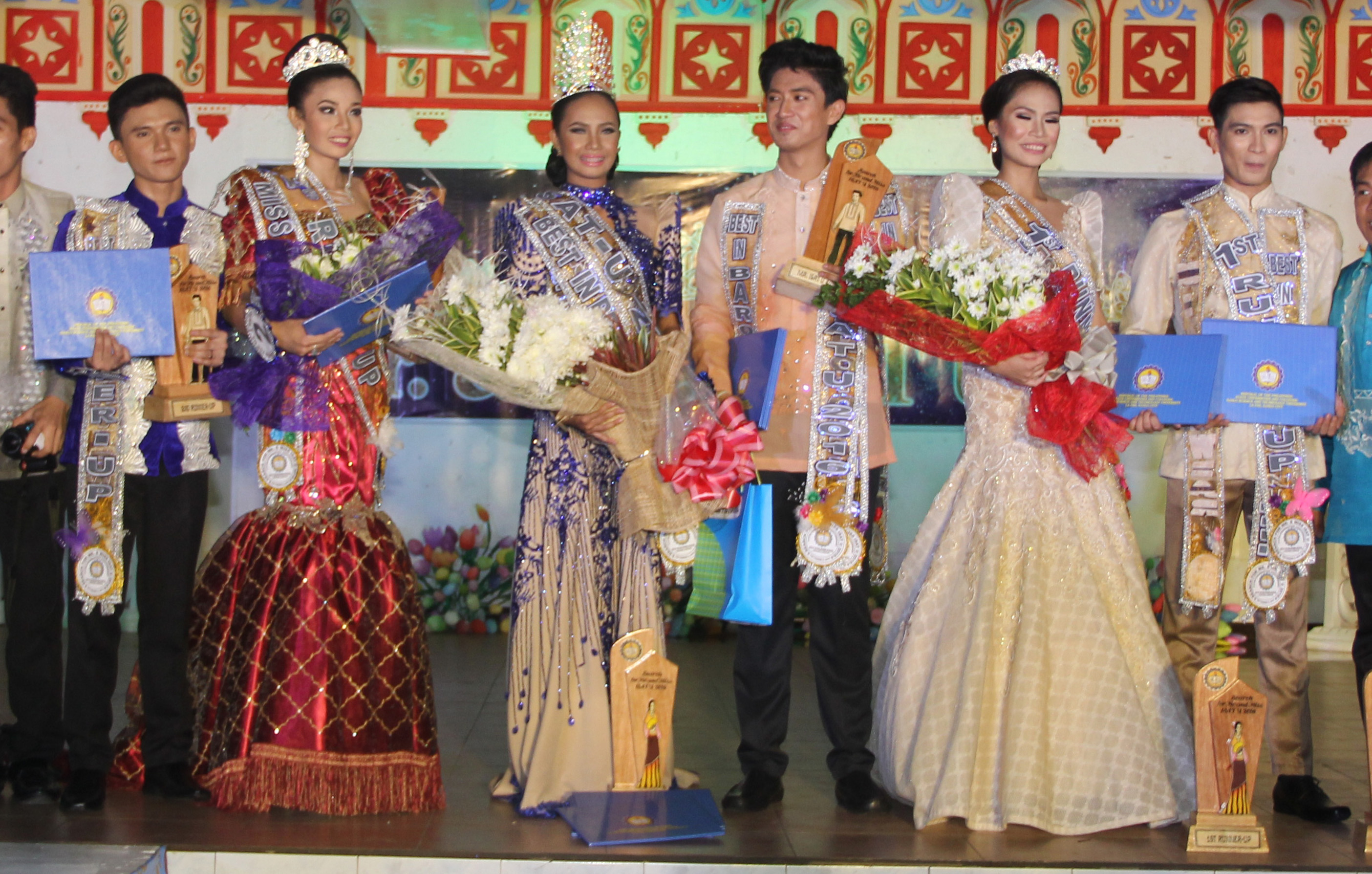 Mr. and Miss ISAT U 2016 and court. Second Runner-up (in blue and red) Andy Josh Sondia and Gryzvelle Bernabe and First Runner-up (fifth and sixth) Lorraine Grace Tormon and Rodney Madera.                                                                                                                 ___________________________________                                                                                                                                                                                                                                                                              See more photos. . . .