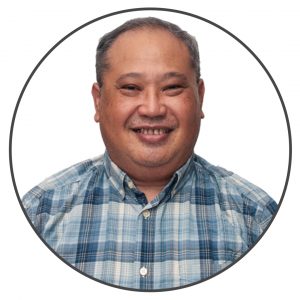 Mr. Jessraf S. Palmares took his oath as the new Private Sector Representative to the Board of Regents (BOR) of the University during the 1st Quarter, 211th BOR Regular Meeting (Virtual), held last April 15, 2021.
Regent Palmares is a consummate expert with thirty – five (35) years of experience in the corporate world. Presently, he is the President and CEO of IloBiz Solutions Incorporated that employs around 110 personnel as full time and part time professionals. He was also the Sales Head for Visayas of ABS – CBN Corporation / Digital Terrestrial Television from July 2018 to August 2020.
Apart from being a business savvy, Regent Palmares is also known for his community involvements. He is the Chairman of Iloilo Federation for Information Technology, a tripartite council that focuses on the development of Information Technology – Business Process Management (IT – BPM). He is also the Vice – chair of Iloilo Government and Academe Council, a group that addresses the gaps between government interventions and academic offerings on industry requirements.
Other engagements include membership to the Regional Tripartite Council (DOLE 6), Board Iloilo Utilities Group, Provincial Development Council (Province of Iloilo), Iloilo Provincial Investment and Promotions Board, Red Cross of the Philippines (Passi City Chapter) and Innovate Iloilo among others.
Regent Palmares is the son of former Governor and Assemblyman Rafael Palmares Sr. and Lourdes Sombong. He is married to Janette Patriarca and is blessed with two (2) children. His role as the private sector representative to the BOR is for a term of two years or until April 15, 2023.