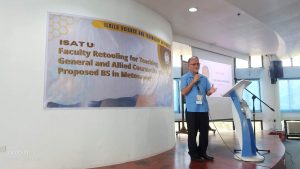 The Natural Science Department under the College of Arts and Sciences of the Iloilo Science and Technology University prepares to offer the Bachelor of Science in Meteorology program (BS Met) with the primary aim of increasing the number of professionals who can make informed decisions related to climate change impacts, resilience and sustainable development in the region.
Crafting of the proposal started in 2019 when the Commission on Higher Education identified the said program as one of the priority courses given the susceptibility of the Philippines to destructive meteorological phenomena.
In addition, the offering of the BS Met program is in consonance with the Philippine Development Plan 2017-2022 in the area of transformation strategies that includes achievement of quality and accessible education that enhances disaster risk reduction and management mechanisms.
Benchmarking with government and private agencies as well as state colleges and universities offering the BS Met program,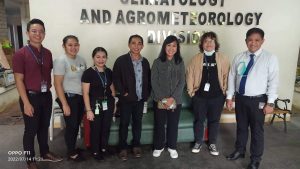 faculty groups from the Natural Science Department visited the following institutions last July 2022 for support and collaboration:  Bicol University, Visayas State University, PAG-ASA – Iloilo, Mines and Geosciences Bureau – Iloilo, Manila Observatory – Ateneo, PAG-ASA – Manila and Philippine Space Agency (PHILSA at present located at U.P Diliman)
At present, there's no University in Region 6 offering BS in Meteorology degree program.
The Bachelor of Science in Meteorology (BS Met), a 4-year degree program is designed to develop highly competent professionals in the field of atmospheric science. The BS Met program is a balance between a holistic general education program and extensive professional meteorology courses.  The program aims to produce graduates who are expected to contribute to national development by addressing the need of the country on human resources in response to the emerging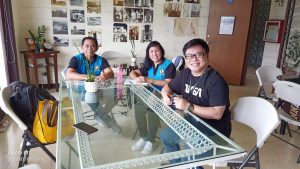 concerns on weather and climate effects and alleviating threat of losing experts to foreign countries.
The successful offering of the BS Met program strengthens ISAT University's vision to be a leading Science and technology in Southeast Asia by 2030.
The proposed Bachelor of Science in Meteorology is recommended for approval of the Governing Board.