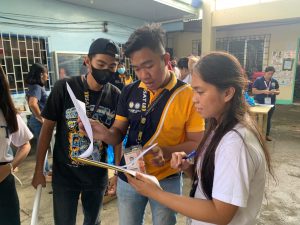 The Iloilo Science and Technology University through the office of Extension Services Division (ESD) activated 'OPLAN PAGTINABANGAY' after a fire engulfed 234 houses in West Habog Habog and San Juan Molo, Iloilo City on Saturday, January 28, 2023.
Different campus-based organizations including student councils' leaders, employees and private groups and individuals joined hands in organizing a relief operation wherein they initiated a donation drive intended for the affected families and individuals. Canned goods, pre-loved clothes, medicines, beddings, bottled water among others were collected and distributed to the affected community.
A total of 80 food packs, 50 pieces ham and boxes of assorted clothes and mattresses were handed over to Molo Day Care Center on February 1, 2023.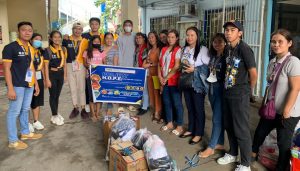 The "Oplan Pagtinabangay sa ti-on sang Kalalat-an" is a technology deployment initiative through relief (food and non-food) for the victims of Natural and Man-made disasters organized by the ESD under the leadership of Dr. Adrienne D. Veloso the director.