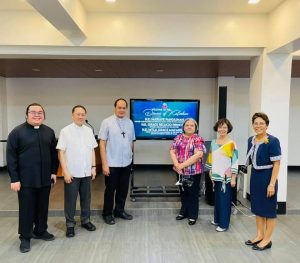 Myla Grace Ragenia Macahilig, a 1979 alumna of Iloilo School of Arts and Trades Elementary Department (now ISATU) was appointed by the bicameral Commission on Appointments as the new Ambassador Extraordinary and Plenipotentiary to the Holy See with concurrent jurisdiction over the Sovereign Order of Malta, with the rank and emoluments of a Chief of Mission, Class II on June 4, 2021.
The diplomat who happened to be a native of Pavia, Iloilo graduated 1st honors from this institution. As per report, she has been serving the Department of Foreign Affairs for 23 years. She is currently the assistant secretary of the agency's financial management services.
Under her great leadership, the office earned the Global Implementer Award for executing and utilizing an electronic budgeting system to its foreign service posts, the first for the DFA.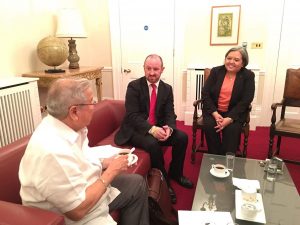 "One of the things that the country shares with the Holy See is the appreciation, value and advocacy on interfaith dialogue and migration," she said during her appointment.
ISAT University is formerly known as Western Visayas College of Science and Technology (WVCST), Iloilo School of Arts and Trades (ISAT) and Iloilo Trade School (ITS).
*** Photos grabbed from Macahilig's FB account.