Day 4 and 5
Pahampang 2018
September 5 and 6
The students released their energies in the Pahampang 2018. Disregarding the rain and the muddy field, athletes from the different colleges competed in the different ball games.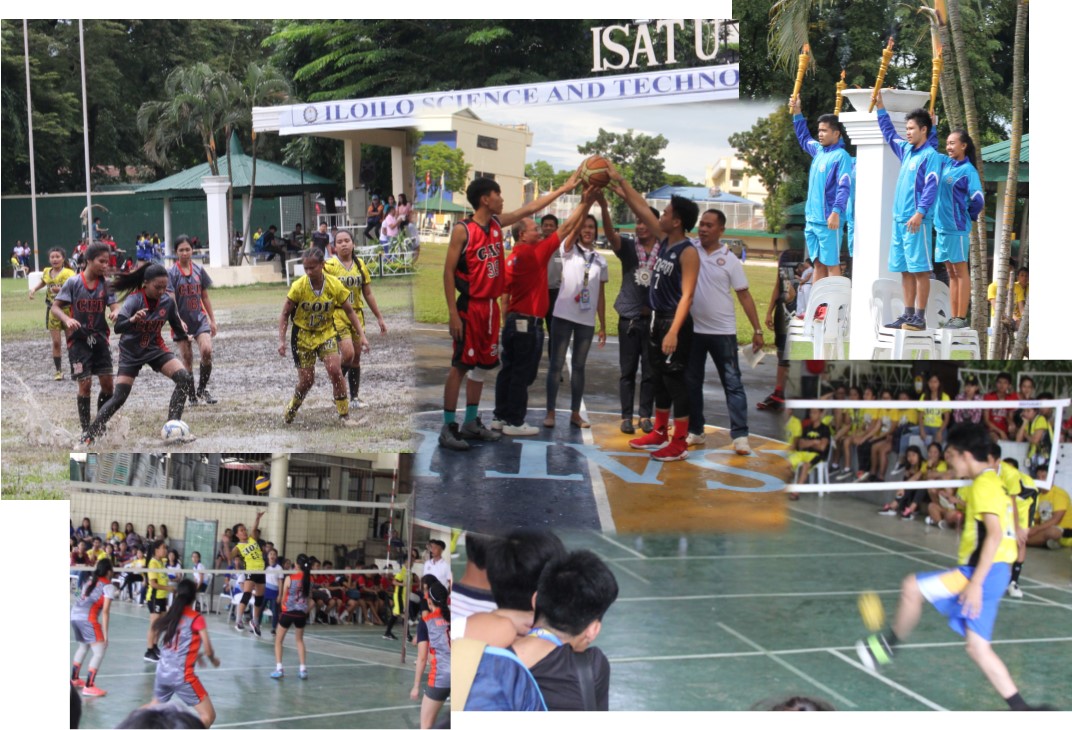 Mr. Cid Garret A. Jalandoni, famed triathlete and chef, was the invited guest speaker in the opening ceremony of Pahampang 2018. According to him being a chef and a triathlete is hard, "balancing work and play is not easy . . . but if there's a will, there is a way.'
He shared his outlook to sports when he was a student, "when I was still a student, I do not see the importance of sports."But when he entered adulthood, which according to him is the real world, it is then he realized the importance of physical activities. "It is not always work, but we must take care of our physical being. And then, you see the importance of sports, "he said. Further, Mr. Jalandoni stressed the lessons out of sports. "As we know it, life is not always about winning. Sometimes we win, sometimes we don't. And what is important is that we learn. I failed many times but I guess what always matters is how we get up every time we fall. "
After an exhausting day of physical activities, the Student Republic held the Gig Sa ISAT U. The students recharged by singing and dancing with the beat of the music played by the different group bands.

The College of Engineering and Architecture emerged as Champion in the Pahampang 2018. Trailing behind closely was the College of Industrial Technology. The College of Arts and Sciences and College of Education came in 3rd and 4th places respectively.