Day 3
Skills Olympiad and Literary-Musical Contest
September 4
The third day of the celebration was filled with fun and challenges as the students competed in the different trade areas in the Skills Olympiad and in the Literary-Musical Competition.
Combining their learnings with their innate abilities, the students poured their best in 25 skills test in 10 trade areas of the Skills Olympiad. SEA TVET and SEA Teachers exchange students observing the competition gave some touch of internationalization to the activity.

The students applied theories they learned in school to the actual performance in the different areas.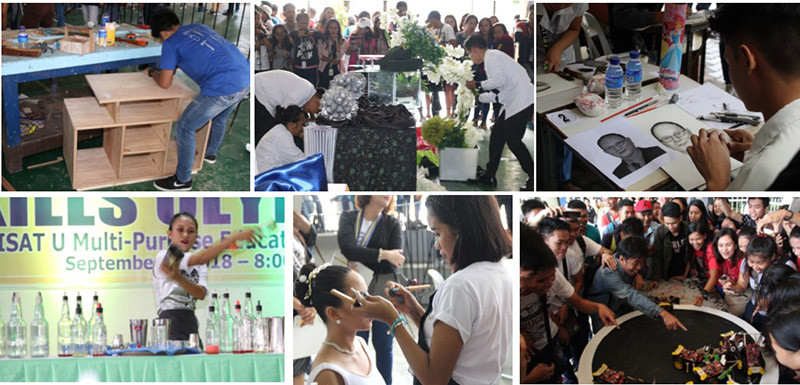 The students' literary and musical abilities were also measured in the Literary-Musical Competition. Dr. Raul F. Muyong said that the competition "aims for the holistic development of the students." He added that, "we would like to focus not only on your academic development but also on your talents." The university president also reminded the students to be humble in their victory and accept defeat wholeheartedly.