The  Iloilo Science and Technology University Board of Regents (BOR) has two new members. They are in the persons of Mr. Joel S. Adrias and Mr. Robert L. Uy who were appointed on March 9, 2016 and will represent the Private Sector in the Board.
Mr. Joel S. Adrias
        By reason of his wide experience in the field of higher education and business, Mr. Joel S. Adrias got the nod of the Board of Regents. Though he spent his childhood and adolescent years in Binalbagan, Negros Occidental, Mr. Adrias devout 41 years of his life in teaching and business career in the City and Province of Iloilo.
       Upon earning his Bachelor of Arts Major in Social Science and English degree at West Visayas State University, then West Visayas State College in 1976, he immediately taught at St. Clement's Academy for Boys for two years. He continued his profession at Assumption Iloilo for eight years before deciding to enter the business world and became Personnel Manager at Jumbo Fishing Corporation for five years. His excellent dealings with the employees was mirrored in the succeeding years of his career in the business community. He served as Personnel Manager for six years at SLJ Stores Corporation better known as SM Shoemart Delgado-Valeria branch and worked for the same position at Four Season Hotel, now People's Inn for seven years. Despite the responsibilities in the companies he worked in, he still managed to teach at the University of San Agustin from 1996 to 1999.
        The love of teaching and promoting education has been deeply embedded in Mr. Adrias life. At present, even if he is the president of INJAP Foundation, he still enrolled in the online graduate school program in Masters in School Management of the West Visayas State University to further enhance his knowledge in promoting the academic development of the students. He also sits as member of the Board of Directors of the Iloilo City Community College and Board of Regents of West Visayas State University.
Mr. Robert L. Uy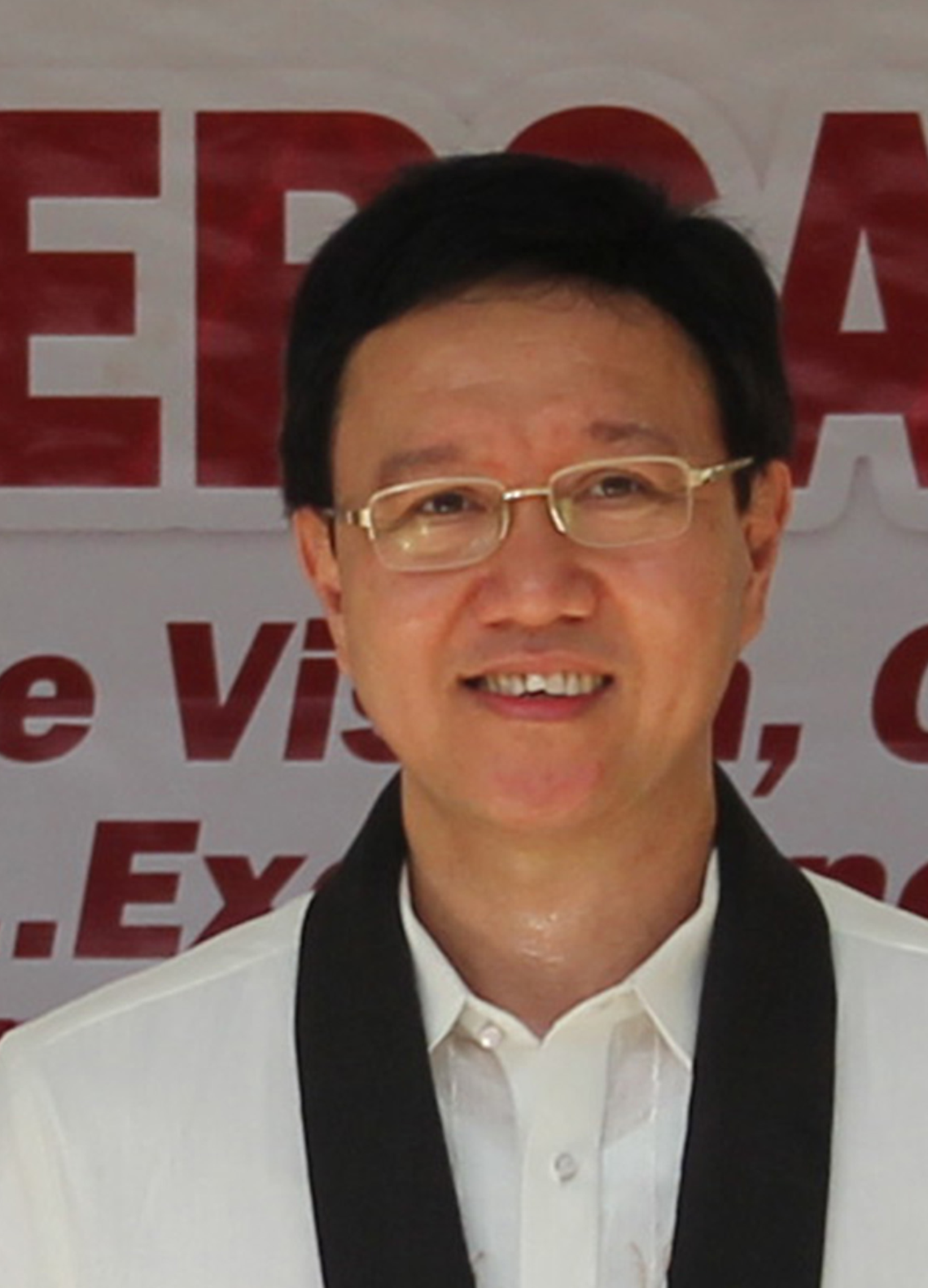 One of the newest members of the ISAT U Board of Regents is Mr. Robert L. Uy. His business acumen earned him the trust of various companies. He is the President of Toyota Iloilo, Bacolod and Roxas branch, RES Autoparts, Inc. and Fancom Motors Inc. At a very young age, he was chosen as the Chairman of Toyota Puerto Princesa City, Inc. and PNC Financial Services, Inc. ; Chairman and President of RJU88 Holdings Co. Inc. and RJU88 Land Corporation, Inc. Mr. Uy also serves as Treasurer of Fancom, Inc.
       An achiever, Mr. Robert L. Uy finished his elementary education at Iloilo Central Commercial High School, Iloilo City. He finished his secondary education at Eastwood High School, El Paso, Texas, USA as an exchange student and earned his Bachelor of Science in Business Administration degree at the University of the Philippines in the Visayas, Iloilo City. He passed the Certified Public Accountant (CPA) licensure examination in 1995.
       Mr. Uy is also actively involved in different organizations. He was elected president of Filipino Chinese Chamber of Commerce of Iloilo, Inc. (PCCCII) and Panay Automotive Dealers Association (PADA); Vice Pres. for Visayas of Toyota Dealers Association (TDA); Vice President, Panay Kang Ha-Uy Family Association, Inc.; member, Philippine Chamber of Commerce and Industry of Iloilo, Inc. (PCCIII) and Metro Bacolod Chamber of Commerce and Industry (MBCCI); past president, Huasiong College of Iloilo Alumni Association; Board of Directors, Huasiong College of Iloilo Board of Trustees.
      The passion and love for sports is showed in his involvement in the different sports organization. He is a Board of Trustee, Samahang Basketball ng Pilipinas (SBP), Inc. ; Regional Director, Samahang Basketball ng Pilipinas, Inc. (SBP) Region VI; Vice Chairman, Iloilo Sports Council; Past President, Iloilo Basketball League and Iloilo Filipino Chinese Basketball Association.