To continuously enhance the personnel's skills, knowledge and abilities, the ISAT U administration conducted Project I-TEACH (In-house Training for Enhancement of Abilities and Competencies of Human Resource) among the administrative staff on September 6-7, 2016 at the Ed Tech Center.
          Dr. Nehema K. Misola, VP for Administration and Finance  emphasized the love of one's work and to value one's contribution in the success of the university.
        The lectures and workshop in upgrading the office clerks' proficiency in oral and written business communications skills were conducted by Miss Irish Joy C. Sampiano and Mr. Arturo I. Bahoyan respectively.
         The drivers were given a refresher on electrical wiring and troubleshooting by Dr. Sammy A. Daitao; while Ms. Cherry Macaya helped enhanced the housekeeping abilities of the utility personnel.
        To heighten the awareness on campus safety and security, Engr. Christian D. Misola lectured on Safety, Security Skills Inventory and Upgrading to the security guards and Mr. John Corona discussed some important points on Disaster Risk Reduction Management.
        The human resource department also saw the need to train the employees in accomplishing the Individual Performance Commitment and Review (IPCR) form. Chief Administration Officer Enieda G. Corona gave a lecture on the topic.
        On top of the training in their field of specialization, the participants were given some spiritual and moral enrichment. A talk on mental hygiene was delivered by Rev. Fr. Joel Rojo Eslabra.
        Customer care was also a priority in the in-house training. Dr. Jeanneth F. Darroca gave some important insights  on how to provide services that would promote total customer satisfaction.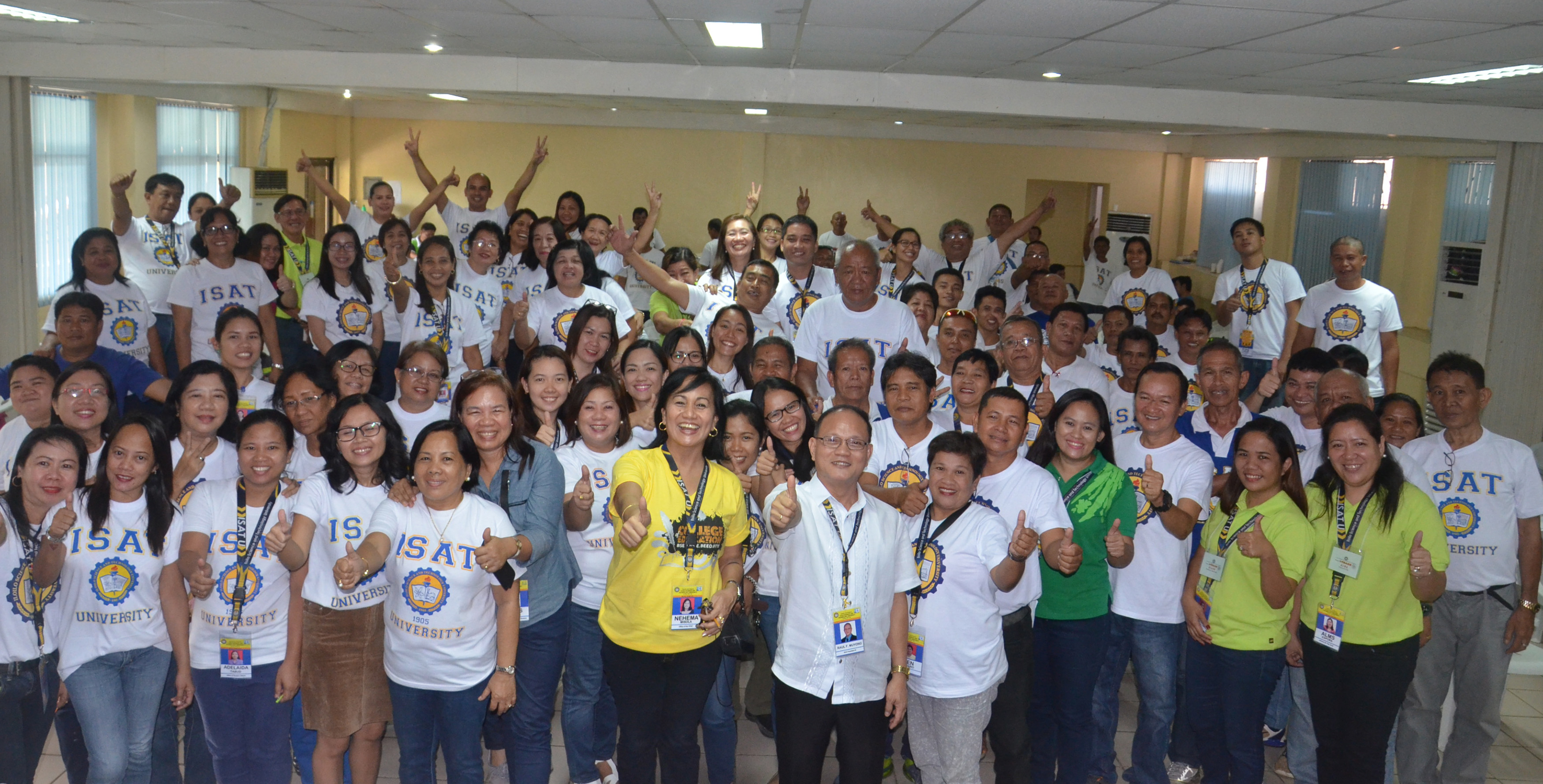 A thumbs up show the renewed commitment of ISAT U employees to excellent public service. I-TEACH participants with Dr. Raul F. Muyong, Dr. Nehema K. Misola, Mrs. Enieda G. Corona, Mr.  Bonnie Arenal and Mrs. Maila Alparaque of HRMO after a two-day workshop.                                                                                                                                                                                                                                                                                                                                                See related photos: