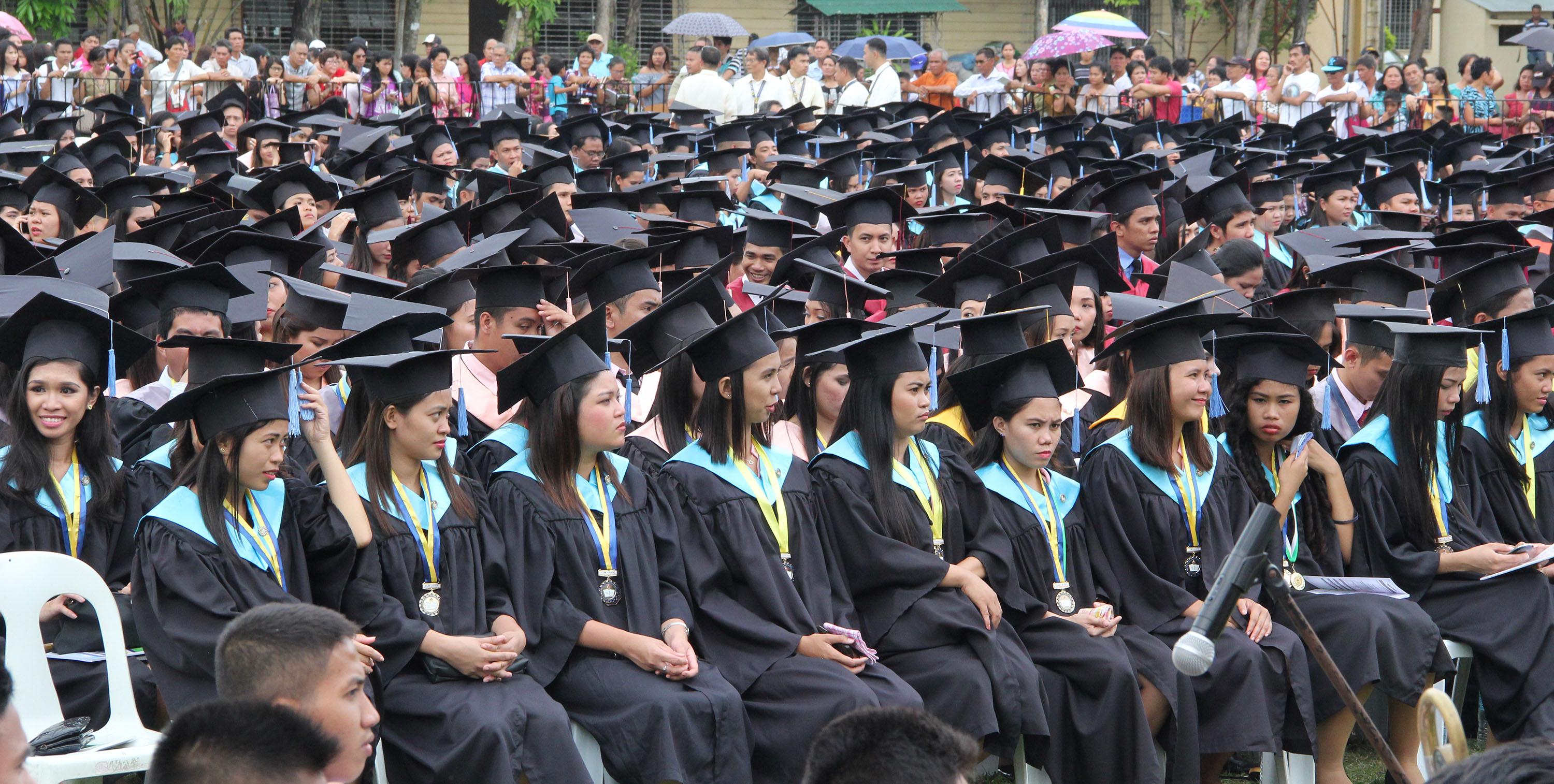 One thousand nine hundred and fifty six (1,956) graduates received degree from the Iloilo Science and Technology University (ISAT U)   during its 83rd Commencement Exercises held on April 5, 2017.
Class 2017 was composed of graduates from the following disciplines:   1, 210- baccalaureate courses, 416- Bachelor of Science in Marine Engineering , 257- Evening Vocational Course, 46- Master's Degree, 16- Doctorate degree and 11- post baccalaureate (Diploma in Teaching) degree.
Sixty-two students were bestowed with Academic Honors (13 Magna Cum Laude and 49 Cum Laude).  74 graduates received academic Merit Awards and 272 were recipient of other Curricular Awards.
LIST OF ACADEMIC HONORS FOR ACADEMIC YEAR 2016-2017
LIST OF ACADEMIC MERIT AWARD FOR ACADEMIC YEAR 2016-2017

       LIST of SHOP HONORS of the EVENING VOCATIONAL COURSE              
for Academic Year 2016-2017