Vision
The library's responsibility is to provide information support to instruction, research and extension services, activities of the college and potential users through an organized, relevant and fast delivery of information services.
Mission
The University Library is committed to achieve excellence in the delivery of information in different formats within the institution, in the region throughout the country and to the world.
Goals
• To provide fast, reliable information, support instruction, research and extension services, participation and             assistance on the different activities of the university.
• To continuously acquire updated books, current journals, non-print materials and equipment giving particular attention to the curricular priorities in line with the vision and mission of the Iloilo Science and Technology University.
• To enhance the cognitive horizons and enrich innovative and creative potentials of the library customers through reading.
Services Offered
To provide fast, reliable information, support instruction, research and extension services and assistance on the activities of the University.
Other services include the following:
• Library Orientation/Instruction
• New Book Display
• Acquisition News
• Bulletin Board Display/Announcements
• Organization of the Vertical File
Materials/Information Files
• Photocopying
• Circulation or Loan Service
• Reserve Book Service
• Reference and Information Service
• Listening and Viewing/Audio Visual Service
Available Learning Resources:
• Books
• Periodicals/Serials
• Graduate Thesis and Dissertations
• Vertical File Materials
• Non-Print Materials
Clientele
The ISAT-U students, faculty and staff can avail of the use of the library subject to its rules and regulations. Students or researchers from other schools and colleges can also avail of the library resources upon presentation of the letter from their librarian subject to the rules and regulations of the library.
Ninfa G. Geloryao
University Librarian, MSLS, R.L
STAFF

Rhea L. Flores
In- Charge, Filipiniana
Staff

Jamela J. Cabasac
College Librarian I / In-Charge, CAS/CED Section

Rovilyn Debalucos, R.L
Librarian, MSLS
Technical and New Acquisitions

 Eugenia Suaga, R.L
Librarian
In-Charge, Graduate Library

Roe Jenn G. Mira
Librarian
In-Charge, Graduate Library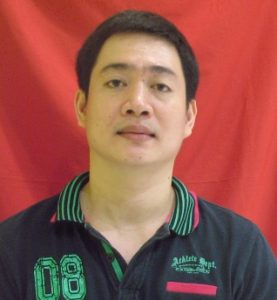 Sem B. Tacuban
IT Technician/LVR