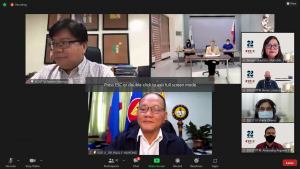 October 26, 2021 – DOST- PTRI, DOST Region VI and ISAT University officially sealed and formalized its commitment to ensure the sustainability of the Regional Yarn Production and Innovation Center (RYPIC) by passing the operational control and management of the facility to the University.
"This day of commitment is indeed another ISAT U milestone worth celebrating. We in ISAT U affirm and celebrate our partnership with DOST-PTRI and DOST VI with gratitude and looks forward to the sustainability of the RYPIC in the years to come, "said Dr. Muyong during his message.
As the new host and overseer of operations, ISAT U will continue the gains of the facility from the previous years particularly to the local weaving community and tourism of Miagao, Iloilo. The agreement is part of the original intent of the MOA which saw the establishment of the first – ever micro – scale yarn spinning facility outside PTRI and the NCR.
"I believe we are mutually committed to this endeavor because it has a great effect on many of our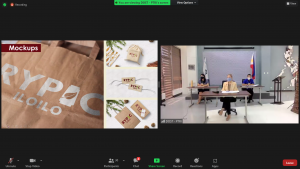 countrymen. It can support Philippine textile, garment and allied industries and in the conduct of DOST-PTRI's mandate towards applied research and development activities and technology transfer. The University providing expertise in science, engineering and technology for the development of natural dyes and materials as well as for prototyping the loom machines through its four-fold functions of instruction, research, extension and production. It can strengthen the university's research culture and produce more technologies," added Dr. Muyong.
The said endeavor will specifically pave the way for education, promotion, preservation and exhibition of Miagao's heritage – the handloom weaving industry. It will also provide a steady supply of locally sourced fibers that will benefit farmers, producers and businesses.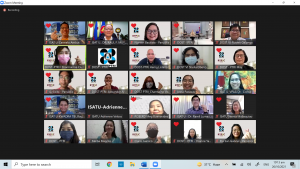 Present during the event were ISAT U President Dr. Raul F. Muyong, Director Celia B. Elumba of DOST- PTRI, Director Rowen Gelonga of DOST VI, Ms. Noreen Marian Bautista, Panubrix President/ Co-Founder and Dr. Carmelo V. Ambut, Vice President for Research and Extension, both from ISATU.