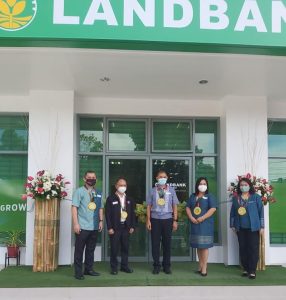 LANDBANK opened its doors anew to residents of Miagao and nearby towns with the blessing and inauguration  of its Miagao branch. The event was attended by the University of the Philippines in the Visayas (UPV) Chancellor Dr. Clement C. Camposano, Iloilo Science and Technology University (ISAT U) President Dr. Raul F. Muyong, Miagao Mayor Macario N. Napulan, MD, First Vice President for West Visayas Branches Group, LANDBANK Ms. Delma O. Bandiola and LBP Miagao Branch Manager Mrs. Rowena Areno.
Land Bank of the Philippines (LANDBANK) has relocated its Miagao Branch to its present site as part of its strategic plan to serve more customers. It is a testament of its commitment in bringing a much safer and more convenient banking needs and financial services to business, various government agencies and private clients.
To recall, LANDBANK is a universal bank owned by the Philippine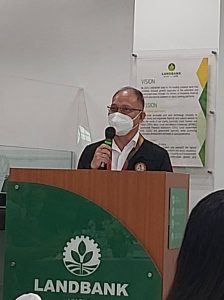 Government with branches nationwide specializing on serving the needs of farmers and fisher folks.
Featuring a modern design, a comfortable working space and a good ambiance, LANDBANK Miagao Branch is now strategically located along the national highway beside the main gate of ISAT University Miagao Campus.
– Niño Legaspi – PIO, ISATU Miagao Campus